Tracking fleet management financial metrics is important for measuring your fleet's efficiency. To enhance fleet productivity and manage costs, you can set fleet management benchmarks and measure your financial metrics this way.
However, keep in mind that the best decisions begin and end when you track your fleet metrics. Having a central location for all of your fleet metrics gives you a proper view of your assets and ensures their success.
What is fleet inventory management?
Fleet inventory management is the process of controlling a company's collection of vehicles used for various purposes, such as transportation, delivery, or services. This management process involves tracking, maintaining, and optimizing a fleet of vehicles to ensure efficiency, safety, and cost-effectiveness. It helps to forecast the supplies and also ensure smoother fleet operations. Different software is used by inventory managers to smooth the processing of fleet asset management that gives you alerts when you run low or overstocked on specific products.
Key aspects of fleet inventory management:
The vehicle tracking system is used to monitor the location in real-time helping to ensure timely deliveries and route optimization that improves overall efficiency.
Schedules for Repairing and Maintenance that keep the vehicles in optimal condition. It includes inspections and timely repairs to enhance the lifespan of the vehicles.
Analyzing and Managing operational costs like fuel, insurance, etc. helps in budgeting and reducing expenses.
For safety requirements ensure that all vehicles adhere to legal regulations. Compliance with laws and regulations is important to avoid fines and maintain the company's reputation.
Track the behavior of the Driver to reduce wear and tear of the vehicle like harsh braking and overspeeding.
Ensuring the right mix and number of vehicles are available to meet the demands of the business. To optimize the fleet size with the help of analyzing historical data, market trends, and customer demands.
Use data analytics tools to gather insights from various fleet-related data. Data analysis reports help in making strategic decisions identifying the areas of improvement and optimizing operations.
Moreover, in this article, we will show you the top key financial metrics you should monitor with fleet inventory management.
10 Financial metrics you should monitor with fleet inventory management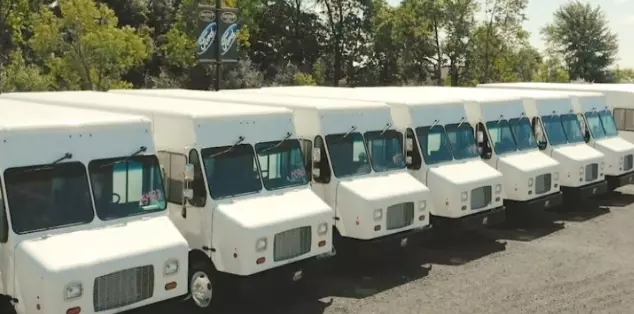 1. Parts inventory
Parts inventory is an important metric businesses need to pay close attention to. Parts inventory software is used for tracking spare parts, reducing costs with fleet inventory management and a mobile app. Moreover, it updates quantities and triggers reorder notifications.
With parts inventory software, you can record your parts usage to improve the quality of your maintenance and have all the parts you need instantly. Also, let's not forget about the reorder alerts feature that is used for reducing shipping charges whenever a last-minute order is placed.
The real question is how unnecessary costs are avoided. You can use inventory tracking to avoid unnecessary parts in your inventory. This adds up over time and allows you to save up. Parts costs will usually add up to 35% of the maintenance costs.
Actionable data can be used for recording order history and comparing vendor prices to assist you in your purchase decisions. Also, let's not forget that parts inventory software also helps you stay better organized and keep a simple workflow of your operations.
2. Cost control and budget allocation
You can't control something you can't measure. Also, let's not forget that most fleet managers seek to maximize their profit gains and expenses. You'd be surprised by how many fleet managers seek to increase their profitability rates and control expenses.
Overall, fleets have many costs to manage and manually trying to control expenses is quite challenging. Let's get something straight, it can become challenging to manage your budget over time.
Fleet management software lets you track real-time expenses and a top benefit it has is how you can automatically calculate the total cost of ownership (TCO) for your assets.
Fleet reports allow you to confirm important trends throughout your fleets and take the required action to improve them. Moreover, when you set up your fleet management metrics for expense management, you can create broader targets and reduce your fleet expenses by calculating the following:
Labor costs and parts
Fuel expense management
Taxes and registration
Total costs per mile
Vehicle replacement
3. Preventive maintenance cost management
Preventive maintenance (PM) is an excellent way to improve your asset's lifespan and reduce unnecessary costs. Pm schedules allow you to fully track and analyze your routine maintenance costs.
Fleet maintenance software allows you to view the status of your PM tasks on all of your assets and ensure that their maintenance is on time. Keep in mind that once you use PM, you need to stay consistent because if you don't, your benefits will be lost instantly.
4. Vehicle utilization and replacement
Vehicle utilization refers to the added value each vehicle provides for you and your business. For example, this may include how many kilometers a day your vehicles are traveling compared to the Total Cost of Ownership (TCO). This shows how useful a vehicle is within your fleet and whether it can reach its full potential or not to generate enough profits for you.
Over time, vehicles lose their value and aren't the same as they were on day one. After, this requires you to replace them, so tracking your expenses on replacing vehicles is essential because it allows you to set a realistic budget for maintaining your fleet as effectively as you can.
5. Fuel costs
Fuel is what keeps your fleet on the road and is one of the largest associated costs with it. 32% of fleets consider that fuel is their largest expense during fleet management. It's one of the largest expenses for fleets and is highly unavoidable, but still manageable. Monitoring fuel consumption is highly important and developing new strategies for it matters a lot.
Whenever you create your fleet management strategy, you need to prioritize fuel efficiency. This includes monitoring driver behavior and suggesting new routes so that there is an improvement in fuel economy.
However, let's keep in mind that tracking fuel consumption might be time-consuming, even more so when you start worrying about entering data manually. When drivers input fuel entries into a fuel management system, this not only saves time but allows you to monitor their real-time fuel costs. You can try using fleet management software to add this type of data and integrate fuel cards with the software.
By optimizing routes, fleet managers can hit target KPIs. After all, avoiding unnecessary traffic and balancing out optimal routes are highly important for managing fuel costs.
6. Repair turnovers
Preventing downtime is essential for fleet managers, so whenever there are vehicles parked for a while, you can be concerned for some time. Whether you are providing maintenance schedules internally or externally, monitoring the time it takes vehicles to get repaired is crucial.
In fleet management software, you can view your service reports for monitoring start and end dates to see if any updates on maintenance occurred and to ensure that your maintenance team is being as productive as possible.
7. Automatic maintenance alerts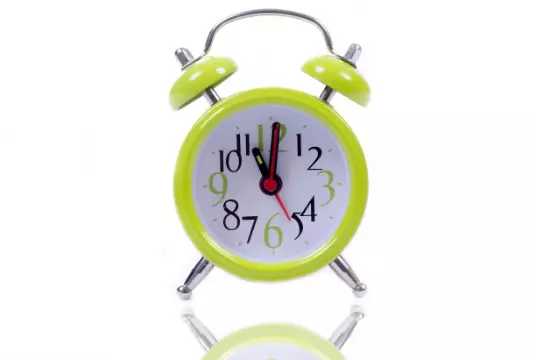 You are not a robot to manually do everything and knowing more about your maintenance issues regarding your fleet allows you to take immediate action before any problems become much larger. Fleet management software that integrates with a telematics device will allow you to get real-time alerts.
This way, you can quickly get real-time information regarding how you address issues. Once you immediately know about any issues, you can handle maintenance quickly and keep the analysis for a further date. Automatic maintenance alerts allow you to effectively track faults and plan out your maintenance schedule much better, allowing you to know if you need to make a vehicle replacement or not.
8. Engine on/off scheduling
Smart start/stops will result in more fuel efficiency for the vehicle. Additionally, this even accounts for drivers who start their vehicle too late because it can lead to increased road risk because of the rush they'll be in. Rush hour was associated with a 32% increase in long-term injuries due to fatal or non-fatal crashes.
Additionally, it's not a smart idea to run an engine when it's close to explosives, or any other hazardous material. Drivers should always be informed about this, so they know how to avoid these dangerous situations. What's the solution to this?
Include a GPS tracking engine-monitoring system that will overlook where hazardous materials are and ensure that your employees are following the right safety protocols in significant situations that might affect your service agreements.
9. Idling times
Studies show that if someone goes on a 30-minute to 1-hour drive, 50% of the time is spent in the engine idling. By reducing idling time, you can increase fuel efficiency and even reduce the carbon footprint coming from your company's vehicles.
Poor tracking of the idle time will reduce your return on investment (ROI) and always keep in mind that the more you monitor your idling time, the better it'll be for your fuel efficiency and the planet's environment.
10. Hard acceleration and braking
With a GPS tracking system, you can monitor the rapid acceleration and deceleration of vehicles to determine whether drivers are careful when driving or not. Hard acceleration and braking strongly contribute to the longevity of a vehicle. Tracking these metrics strongly depends on the driver and the longevity of the vehicle.
The whole reason why fleet inventory management is essential
Monitoring key financial metrics is essential if you want to have successful fleet inventory management. It's the small costs that add up in the long term and might have long-lasting impacts on your financial budget.
Additionally, monitoring your financial metrics isn't only good for your budget, but also for the longevity of your vehicles. After all, you want your vehicles to last as long as they can and you want to reduce maintenance costs. Fleet inventory management gives you this opportunity, so use it as much as you can.