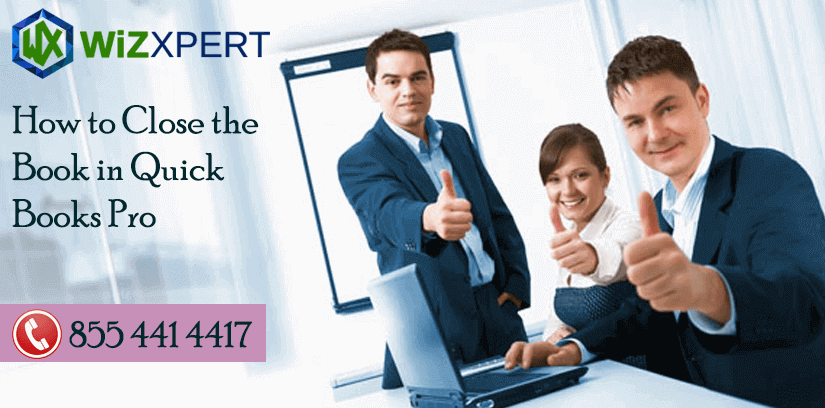 With the help of QuickBooks, you can organize your business. QB provide many features, Close the books is one of them. In this feature, you can close the book at the end of year. This QuickBooks Pro features is the accounting process of zeroing out your Income and Expense accounts and recording the company's Net Profit or Loss into the Balance Sheet. Before you begin using QuickBooks for your accounts, you need to create an opening balance.
Use of Close the Book
Once you create new company data it will effect the previous balance sheet. So we use the close of book, the main purpose of this to protect the transaction. To use this feature you need to set closing date and password command in QuickBooks. That will lock down you all information so that it can not be affected your business.
Related Article: Why QuickBooks Pro is the Best Choice for You?
If you have any doubt about Close the Book you can contact our QuickBooks Pro Support. Here we provide full support service related to QuickBooks Pro.
How do you Close the Book in QuickBooks Pro?
This is carried out with the aid of putting in and requiring a password to edit transactions beyond a specific date. Each master and corporation directors can set the ultimate date and password:
Select the Gear sign-> company setting
Select Advanced
Click on the Edit icon,in the Accounting section.
Select to mark the Closing The Books check box.
Enter a closing date. Transactions dated on or before the closing date cannot be modify without warning.
Decide what you want users to see if they try to save a transaction that is dated prior to the closing date:

Select Allow changes after viewing a warning to make a warning message appear.
Select Allow changes after viewing a warning and entering a password to make the user also enter a password. Then enter the password in the two password fields below.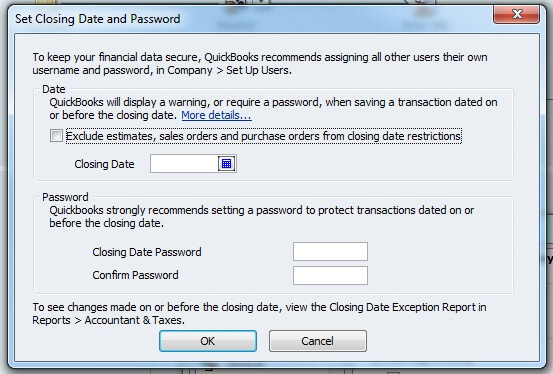 View the changed transaction after closing date:
You might need to track some transnational changes details even after the closing date.
Click on Reports from the menu on left side.
Choose Accountant Reports.
Tap on Exceptions to the closing date and view the required reports.
After closing the QuickBooks can we make any changes?
If you want to preserve the Integrity of your financial data in QuickBooks then there is no need to make changes to QuickBooks after we have closed the QuickBooks. So it's good that we don't make any changes to Quickbooks after closing books.
However, if you forget to enter a transaction and you want to make changes in a transaction in closing files, you need to enter the password to proceed further. This would be of great use for security purpose.
Do you need any other steps to close the QuickBooks in QuickBooks online
You just have to follow the steps that discussed above under the heading how to close the book in QuickBooks pro. So no that's all you need to do. At the end of the year, QuickBooks automatically close out file and reports all losses and expenses. You don't have to worry about everything manually.
So we have to discussed how to close the book in QuickBooks pro and all the related information related to it. If you have any Questions and queries related to this topic you can directly call the tech support team of QuickBooks.you can call them on their helpline number for Quick communication. You can also contact them by sending your queries to their emails
After this, we will hope, you understand what is close to the book and how to use it. If you want more detail or expert support for this, you can dial our QuickBooks customer care number " +1 855 441 4417 ". Our experts will give you full attention and make it very easy for you to understand it.